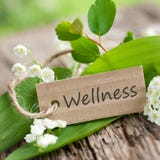 Welcome to Sligo Wellness Centre.  Sligo Wellness Centre offers a wide range of Complementary, Alternative  and Natural  therapies under one roof.  All our therapies are focused on improving our patients health and well being. If you are feeling the need to relax, unwind or require pain relief, you have come to the right place.  Our therapies are suitable for all ages, young and old. Our Ethos is to be patient focused, supportive, understanding and confidential.
The Centre is conveniently located in the centre of town on Quay Street, with access to parking,  bus and rail services, within a short walk.
We offer a free 15 minute consultation which will enable  you to find out what therapy is suitable for you, to meet the therapist, and to ask any questions that you may have before you engage in a therapy.
Many of our therapies are covered by VHI, Laya Healthcare, Liberty Insurance and the other major insurance companies.